Are you ashamed of your faith?
The Bible makes it very clear that we are supposed to tell other people about our beliefs. So unless you are ashamed of your faith, you have absolutely no reason not to share it... right?
Well I understand, it takes a ton of effort and its hard to be motivated. The secular world likes to tell you that you shouldn't "tell them what to believe." They do this while pushing political agendas and forcing you to accept their opinions as true.
The US has gone from freedom of religion to freedom from religion.
BUT! As a follower of Jesus, I can honestly say that without someone sharing their testimony I would not be a follower of Jesus. The #1 way to expand the kingdom of God is to share your faith with them. Without that, their eternal souls could be doomed for eternity.
Those people who get saved? Well they are infinitely grateful for you breaking the social norm because they now have infinite years in heaven as opposed to the unfortunate opposite option.
So it might not be politically correct according to the intensely sensitive crybabies out there for you to say words to them that they don't initially agree with. The likelihood is that those people don't actually exist other than to get attention from the media... so don't worry about it in everyday life.
Bottom Line
18

But someone will say, "You have faith, and I have works." Show me your faith without your works, and I will show you my faith by my works.
19

You believe that there is one God. You do well. Even the demons believe—and tremble!
20

But do you want to know, O foolish man, that faith without works is dead?
You believe in Jesus? Cool beans, so does Satan. You think you can live a life without putting in effort toward improvement? Cool beans, James says your faith is dead... Ouch.
Call yourself a Christian all you want, but if you refuse to take action then there's a very strong chance that you do not have faith.
Your mission from here on out is to get into that conversation with the people you meet. The conversation where you share your faith and just tell them what you believe. Unfortunately, its easier said then done. You usually wait for the topic to come up before you can seize the opportunity, but sometimes the opportunity never comes.
That is why "wearing your faith on your sleeves" is effective. If you literally have your faith on your sleeves, it gives you a conversation starter when someone asks you about your shirt.
I'm not saying its a requirement by any means to purchase something to share your faith, but it IS a requirement to share your faith. Might as well make it easier.
If you want to take it literally, there is a very simple solution.
You could get any faith related T-shirt and it would work just fine, but your main goal is to start a conversation. That's why I put together this shirt on Zazzle and highly recommend it to anyone looking to share their faith.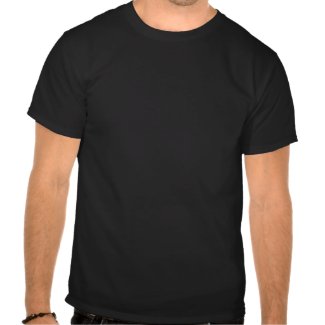 #FaithSleeves
by
BrainofJT
Look at other Faith T-Shirts at
zazzle.com
Now begins the #FaithSleeves movement!